News


< Back
Sarbanes Oxley : Technology : Data Center
Random Password Manager for Cisco IOS Devices

February 5, 2008 10:00 AM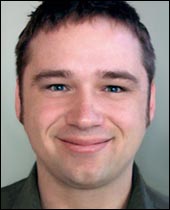 Chris Stoneff
Product Manager
Lieberman Software


Lieberman Software's Random Password Manager can now secure Cisco IOS network devices by randomizing the passwords of their remote access accounts.

"Most organizations that have a distributed architecture of Cisco routers and firewalls set all of the remote access accounts to the same username and password," said Chris Stoneff, product manager at Lieberman Software. "By not maintaining frequently updated, unique credentials these organizations are at risk from disgruntled current or former IT employees, as well as anyone with physical access to a Cisco device who can extract the common password using tools that are readily available on the Internet. Security best practices dictate that each Cisco device should be set to a unique set of credentials, and that these credentials should be changed immediately after the current set has been disclosed."

Random Password Manager is a standalone application that periodically verifies the current built-in password on servers, workstations, databases, and network devices, and changes it to a new, cryptographically complex, and unique value. By randomizing account passwords on Cisco routers and firewalls, the product prevents an unauthorized user from compromising one password and gaining full access to every network device.

According to Gartner, "Shared accounts with superuser privileges, or other high-level access pose a significant risk in all organizations… High risk stem from passwords becoming known to others, as well as the lack of individual accountability."1

Random Password Manager can remotely set every Cisco IOS device to different password, and can recover the current password for each device using a secure web interface. After a temporary period of time the recovered password is automatically checked back in and re-randomized. This is accomplished without requiring the time-consuming creation of complex scripts, which are limited by a lack of support, documentation, troubleshooting, and reporting capabilities.

Random Password Manager automatically randomizes local administrator and root account passwords on systems throughout the enterprise, and enables temporary recovery of current passwords via a secure and audited web interface. Randomization can be conducted from a single console for all managed systems according to schedules established by the administrator. This multi-threaded solution enables delegated control over which local administrator accounts a user can access and for what time period. It does not require agents to be installed on client systems and does not require the purchase of additional hardware, such as network appliances.

Random Password Manager is certified for Microsoft Windows Vista, and also supports Windows NT/2000/XP/Server 2003, Linux, UNIX, and SQL Server accounts, in addition to the new Cisco IOS functionality. Forthcoming versions of Random Password Manager will include support for Oracle databases and RSA SecurID. The web interface supports all standard web browsers on all platforms as well most mobile devices, such as Microsoft Pocket PC and other PDAs. It runs on Windows Server 2003 and utilizes Microsoft SQL Server 2005 as its backend database. Security is ensured through SSL encryption of data to the browser, AES-256 bit encryption of data in the database, and full auditing of all transactions.

Licensing and Availability
Random Password Manager is licensed by node and available now. A free evaluation version of the product is available. The evaluation allows for the randomization of up to 10 systems for 30 days, with free installation and operating support provided by Lieberman Software.

Lieberman Software Corporation provides advanced security and systems management solutions that reduce the cost and complexity of administering the cross-platform enterprise. By automating time intensive systems administration tasks, Lieberman Software increases control over the IT infrastructure, delivering improved productivity, performance, and audit-ready security. With products that simultaneously administer thousands of systems from a single console, Lieberman Software ensures that even the largest corporate, educational, and government enterprises remain managed, secure, and compliant. The company is a Microsoft Gold Certified Partner headquartered in Los Angeles, CA, with an additional office in Austin, TX.
For more information visit www.liebsoft.com.