News


< Back
Sarbanes Oxley : Technology : Identity Management
Oracle Unveils New Release of Oracle Identity Manager

User Provisioning Software Delivers Innovative Compliance and Audit Reporting Features and Improved User Experience While Helping to Accelerate Deployment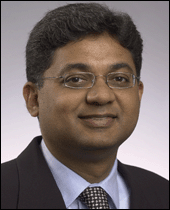 Hasan Rizvi
VP Security and Identity Management
Oracle


Oracle has announced the immediate availability of a new release of Oracle® Identity Manager. The latest release of Oracle Identity Manager addresses the growing concerns organizations have regarding compliance and the time it takes to complete an audit with the following new features:
Enhanced Attestation Capabilities – additional attestation support to automate the ongoing certification of access privileges as required by compliance requirements.
Additional Out-of-the-Box Reports – 19 new compliance and operational report templates that help organizations streamline audit processes.
New Graphical Workflow Designer – rich web-based designer simplifies the creation and maintenance of provisioning and approval workflows.
WS-SPML 2.0 Inbound Gateway – industry standard based interface that enables rapid integration across heterogeneous environments, helping to accelerate deployment.
Updated Connector Wizards – help to ease the creation of new connectors and streamline integration.
A component of Oracle Fusion Middleware, Oracle Identity Manager is a user provisioning and administration solution that enables organizations to automate the process of adding, updating and deleting user accounts from applications and directories; and helps improve regulatory compliance by providing granular reports that attest to who has access to specific data, resources and information.
Supporting Quotes

"User provisioning has achieved a level of technical maturity that delivers relative value for business needs to make security more efficient and comply with regulatory and legal reporting and auditing." Moreover, user provisioning "is ready for deployment for (many) enterprise identity management business needs." Source: Gartner Magic Quadrant for User Provisioning, 2H07; Earl Perkins and Roberta Witty, August 2007.

"The new release of Oracle Identity Manager further delivers on our commitment to provide customers provisioning software that helps them more efficiently meet compliance requirements while improving security and the overall user experience," said Hasan Rizvi, vice president, Identity Management and Security Products, Oracle. "With this release, organizations can more rapidly experience the benefits identity provisioning delivers across their diverse IT environments."

Serving as the security backbone for Oracle Fusion Middleware, Oracle Identity Management helps customers and partners decrease security threats across diverse IT environments while helping address governance, risk and compliance needs. Oracle Identity Management was the market's fastest growing suite of Identity Management products in 2006, based on total software revenues worldwide. Oracle Identity Management's support of industry standards such as WS*, XACML, SAML and SPML helps enable customers and partners to more easily integrate applications with the framework. The family of best-in-class software includes Oracle Identity Manager, Oracle Access Manager, Oracle Adaptive Access Manager, Oracle Enterprise Single Sign-On Suite, Oracle Identity Federation, Oracle Virtual Directory, Oracle Internet Directory, Oracle Management Pack for Identity Management and Oracle Web Services Manager; all of which can be used in its entirety or as individual components.
To learn more visit www.oracle.com/identity