News


< Back
Sarbanes Oxley : Auditing : Sarbanes Oxley
Root Causes of Financial Restatements

March 10, 2008 08:00 AM
IMA Launches New Finance, Governance, Risk and Compliance Research Practice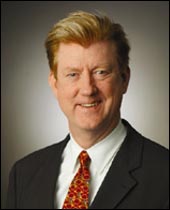 Paul Sharman
President and CEO
Institute of Management Accountants



The Institute of Management Accountants (IMA®) announced the launch of its new Finance, Governance, Risk and Compliance (FGRC) research practice, leveraging three years of research and thought leadership including testimony and input provided to Congress, the SEC and the United States Department of Treasury. This announcement comes with the release of a new discussion paper: "Accounting Control Assessment Standards: The Missing Piece in the Restatement Puzzle." The paper explores the high incidence of cases in which management and their external auditors attest to having an effective system of internal controls, but later issue a material financial restatement relating to an internal controls breakdown.

FGRC integrates three areas that have become critical factors for leading CFO teams around the globe: governance, the set of accountabilities and alignment of responsibilities in an organization; risk, including ERM (Enterprise Risk Management); and compliance, the system of internal controls to satisfy regulatory, industry and organizational requirements. IMA's FGRC research practice is focused on broadening its advocacy initiatives and educating management accountants and organizations about producing right, reliable and relevant financial information for an organization's stakeholders using risk, performance and quality assessment techniques across the supply chain.

"Today's announcement points to a significant broadening of IMA's work in recent years to meet the needs of management accountants and finance professionals working inside organizations, including our research and advocacy on Sarbanes-Oxley implementation, ERM and other areas," said Paul A. Sharman, IMA president and CEO. "The critical work performed by management accountants and finance professionals across the financial and information supply chain directly affects the quality of internal controls, financial reporting, and ultimately, a clean audit outcome."

According to Mr. Sharman, to date, there has been a lack of research, guidance, training and certification directed to these professionals who comprise more than 90 percent of all finance function professionals in the U.S. and around the world. IMA launched the FGRC practice to address this market need.

A pressing issue with Congress, U.S. Department of Treasury and the SEC, and the topic of the FGRC discussion paper, is the high level of material financial restatements among publicly-traded companies in the U.S. According to Audit Analytics, Inc., more than one in ten Accelerated Filers issued restatements in 2006. Financial restatements impact investor confidence, a firm's cost of capital and value creation potential and U.S. global competitiveness.

"Accounting Control Assessment Standards: The Missing Piece in the Restatement Puzzle" asserts that while accounting complexity is a driver of financial restatements, the system of internal controls and lack of practical risk-based standards is also an important driver of material financial restatements and is the "missing piece" in reducing the frequency of financial restatements to an acceptable level.

"While this paper was developed to stimulate debate and more comprehensive research, our own research during the past three years and an assessment of 25 large accelerated filers in this paper suggest that sub-optimal internal control systems, standards and guidance are major causes for material financial restatements," said Jeff Thomson, IMA vice president, Research and Applications Development. "Our FGRC research practice will continue to shed light on these issues, while addressing the internal gap in best practices, guidance, training and certification so that high quality financial information can be delivered to investors around the globe."

To learn more about IMA's new FGRC research practice, visit www.imanet.org/fgrc.

With a worldwide network of more than 60,000 professionals, IMA is the world's leading organization dedicated to empowering accounting and finance professionals to drive business performance. IMA provides a dynamic forum for professionals to advance their careers through Certified Management Accountant (CMA®) certification, research, professional education, networking and advocacy of the highest ethical and professional standards.

For more information about IMA, please visit www.imanet.org.