News


< Back
Sarbanes Oxley : Technology : Security
Defend Critical Applications Against Attack

July 9, 2008 10:00 AM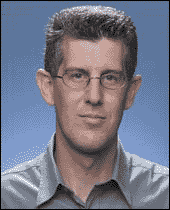 Amichai Shulman
CTO
Imperva



Imperva the leader in application data security, has announced that the SecureSphere Web Application Firewall successfully satisfied all certification criteria to achieve the ICSA Labs' Web Application Firewall (WAF) Certification. This independent testing and certification program was developed to provide security managers with confidence in the products that secure vital application services from exploitation or attack.

"The Imperva SecureSphere appliance has the ability to handle many complex attack scenarios," said George Japak, managing director, ICSA Labs. "Imperva SecureSphere with software version 6.0.3.6112 successfully satisfied all of the ICSA Labs' Web Application Firewall certification criteria. The product stood up well against the type of real-world attacks it will face when put to use by Imperva's customers."

As part of the ICSA Labs' Web Application Firewall Certification process, analysts evaluated SecureSphere in six categories: documentation, administration, vulnerability testing, persistence, functional security and logging. In addition, SecureSphere was subjected to a battery of sophisticated attacks and penetration attempts.

"SecureSphere has once again proven that it meets the industry's exacting requirements for protecting Web applications and data from attack," said Amichai Shulman, CTO of Imperva. "Achieving ICSA Labs' Web Application Firewall Certification provides an additional measure of expert validation that SecureSphere delivers high levels of security and reliability for protecting against web application vulnerabilities."

ICSA Labs offers vendor-neutral testing and certification for hundreds of the world's top security products including many of the anti-virus, firewall, IPSec VPN, SSL VPN, network IPS and anti-spyware products commonly deployed today.

Additionally, ICSA Labs runs the Web Application Firewall Product Developers' Consortium, an industry group that oversees how Web application firewalls protect Web servers from attack. The consortium's mission is to educate end users about Web application firewall products, increase the adoption of Web application firewall technology and create objective and credible security criteria against which Web application firewall products can be tested and certified.

Imperva SecureSphere award-winning products deliver activity monitoring, real-time protection, and risk management for business applications and databases. SecureSphere products offer proven, automated capabilities for achieving, maintaining and documenting regulatory compliance. SecureSphere is the industry's only complete business-critical data security and compliance solution that provides full visibility into data usage by the end-user through the application and into the database. Automated feeds from the security and compliance experts at the Imperva Application Defense Center (ADC) ensure that SecureSphere is always armed with the latest defenses against new threats and the most recent regulatory compliance best practices.

Imperva, the leader in application data security, delivers activity monitoring, real-time protection, and risk management solutions for business applications and data. Imperva's practical solutions provide full visibility into sensitive data, database and application access, enabling granular control and maintenance of critical data. Over 2500 of the world's leading enterprises and government organizations in over 30 countries rely on Imperva's automated, scalable and business-relevant solutions to prevent data theft, data abuse and ensure data integrity.

For more information go to www.imperva.com.