News


< Back
Sarbanes Oxley : Technology : Database
CaoSys Introduces Cost Effective GRC Solution for Oracle E-Business Suite

February 6, 2009 10:00 AM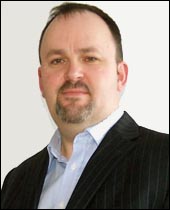 Craig O'Neill
Founder
CaoSys



CaoSys, a developer of Governance, Risk, Compliance (GRC) and productivity software specifically for Oracle E-Business Suite introduced CS*Compliance Foundation has released a comprehensive and cost effective GRC solution for Oracle E-Business Suite.

CS*Compliance Foundation has been designed specifically for the Oracle E-Business Suite and brings together a number of powerful components from the CaoSys product line with content provided by ERP Seminars.

CS*Comply is a powerful and easy to use Segregation of Duties and Access Controls solution; this includes the CS*Comply Enterprise Pack which consist of a conflict matrix covering over 20,000 known conflicts within the Oracle E-Business Suite as well as including all known SQL Forms risks along with many other often missed high risk single function and conflict pairs.

Corporate data auditing is provided for by CS*Audit which includes many critical audits defined and ready to go out of the box.

CS*Compliance also incorporates a number of application security best practices such as controls related to passwords and generic logins.

ERP Seminars CEO, Jeffrey T. Hare, CPA CIA CISA says "CaoSys has provided a comprehensive solution for various application security risks and controls at a reasonable cost for the budget-conscious organization."

"This new release brings together many of our tools along with valuable content provided by ERP Seminars, the resulting solution delivers a multitude of benefits enabling organizations to implement their internal controls with expedience in a cost effective manner." said CaoSys CEO, Craig O'Neill.

CaoSys provides a number of solutions that fall into two distinct market segments, compliance and productivity. CaoSys' compliance based solutions, CS*Audit, CS*Comply and CS*Secure enable organizations to implement data auditing, segregation of duties (SOD) internal controls and data security based controls. Their productivity based solutions, CS*Form, CS*Rapport and CS*Enquire cater for several needs such as onscreen interactive reporting, application extensions, application building and ad-hoc querying to name but a few. CaoSys classifies CS*Form as a new breed of RAD tool that it refers to as Extreme-RAD (xRAD). Another solution named CS*Accelerate is a cross-over solution that offers both compliance capabilities in the form of application based controls as well as productivity based benefits such as screen augmentation and navigational enhancements. The entire solution is fully embedded into Oracle E-Business Suite and brings a native look and feel to ensure users feel at home using the solution.

"Our solutions resolve many issues that users of the Oracle E-Business Suite face on a daily basis. We bring a whole host of benefits in a very cost efficient way. No other vendor can compete with us on cost of ownership or return on investment, our solutions are so cost effective that ROI can often be measured in a matter of weeks, sometimes just days." continued O'Neill.

CaoSys is an independent software solution provider within the GRC and productivity software space. Its solutions offer radically different ways of implementing solutions for the Oracle E-Business Suite that save time and money. Their solutions provide all the main disciplines for a comprehensive GRC solution, from traditional conflict based segregation of duties to high risk single function security to masking and hiding sensitive data to application configuration to powerful data auditing as well as a host of very powerful productivity tools. CaoSys software helps businesses streamline and secure their applications making their users and therefore their business more efficient whilst ensuring assurance and accountability. CaoSys was formed during 1999 and is based in the UK.

ERP Seminars is a leading firm in the definition of Internal Controls and Security Best Practices in an Oracle Applications Environment and offers various seminars on the topic. Company CEO, Jeffrey T. Hare, CPA CIA CISA has written several industry-leading white papers and is widely published on the subject. ERP Seminars has also formed the Oracle Users Best Practices Board www.oubpb.com to encourage the development of public domain best practices for companies running Oracle Applications.