News


< Back
Sarbanes Oxley : Technology : Document Management
Electronic Document Management Suite

February 16, 2009 08:00 AM
Version 4.0 Features Enhanced Functionality, Security and Regulatory Compliance Tools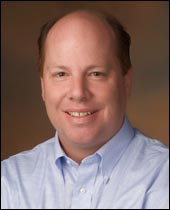 Matt Peterson
President and CEO
eFileCabinet



eFileCabinet, Inc. a global provider of electronic document management and online data backup solutions today announced the availability of eFileCabinet v4.0. A major technology upgrade, the new version is designed to effectively address the stringent demands of business security protocols and regulatory compliance.

Version 4.0 delivers an enhanced feature set that includes permission based groups, audit tracking, check-in check-out system and file encryption – all critical tools in meeting and achieving compliance with regulatory statutes such as HIPAA, SEC and FINRA.

"The changes made to version 4.0 represent the most significant enhancements to a single release in the company's history," said Matt Peterson, president and CEO of eFileCabinet. "We focused strongly on our customers' needs and our commitment to develop solutions that increase their productivity. It was very important for us to not only revitalize the look and feel of eFileCabinet, but to also deliver advanced security and user-friendly functionality based largely on customer feedback. We're confident this will translate into the ability of our more than 20,000 global users to work quicker, smarter and more efficiently than ever before."

Version 4.0 highlights include:
• Advanced file encryption that increases security and meets the demands of regulatory compliance including HIPAA, SEC and FINRA.
• Embedded PDF viewer and available PDF editor to view and save files.
• Available Optical Character Recognition (OCR) engine allows full text searching.
• Sophisticated security features including permission based groups and audit trail.
• Flexible licensing options for more cost-effective concurrent software usage.
• Dynamic document check-in, check-out system provides footprint for document access
and stricter control of access to files and data.
• E-mail files with built-in passwords for enhanced security.

Availability
eFileCabinet version 4.0 is available immediately by contacting eFileCabinet directly or via the company's nationwide network of value added resellers.

eFileCabinet makes managing and protecting business data simple and affordable. The company offers a comprehensive suite of electronic document management and online backup products and services that enable more than 20,000 global users to work quicker, smarter and more efficiently. eFileCabinet and its companion online backup service, Concentsus, deliver feature-rich solutions to capture, manage and protect business-critical documents and data.