News


< Back
Sarbanes Oxley : Technology : eDiscovery
Guidance Software Recognized as a Leader for E-Discovery Software

Company Named a Market Leader for Third Consecutive Year for EnCase® eDiscovery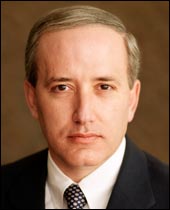 Victor Limongelli
President and CEO
Guidance Software


Guidance Software, Inc. (NASDAQ: GUID), the World Leader in Digital Investigations™, has been named a "leader" in Gartner Inc.'s Magic Quadrant for e-discovery software, in its third annual industry report. Guidance Software's EnCase® eDiscovery has been placed in the leaders' quadrant every year since the report's inception.
According to the report, "The growth of digital information has resulted in changes to the way judicial and regulatory matters are investigated. In the U.S. and the U.K., the procedural rules have been changed to account for this change. This, in turn, has caused massive disruption in the legal solution provider market. Once characterized by many small providers and some large ones, which were mostly employed by law firms on behalf of corporate clients, the emphasis has shifted to software and managed services."[1]
"We believe being named a leader in the Gartner Magic Quadrant for E-Discovery Software for the third consecutive year is testament to the value that EnCase eDiscovery delivers to our customers and the marketplace," said Victor Limongelli, president and chief executive officer of Guidance Software. "More corporations are actively managing the risks associated with their litigation and regulatory environments in-house. EnCase eDiscovery meets the needs of in-house counsel with a complete solution that identifies, collects, processes, and makes available for review only potentially relevant data, preserving documents and associated metadata."
In a related report, The State of E-Discovery in 2013 and Beyond, Gartner states, "the e-discovery market is in the middle of a massive transformation, moving away from a service-based delivery model to a software-dominated one." In addition, "the buying centers for e-discovery continue to move from law firms to corporate legal departments, supported by IT."[2] E-discovery has become an important part of a company's greater corporate governance initiative, including oversight of electronic discovery and the litigation process by both the in-house legal and IT teams. It revolves around managing and reducing the company's exposure to risk with tools that are under corporate control. EnCase eDiscovery automates and manages these critical business processes, enabling in-house legal and IT teams to manage every phase of the e-discovery process, while reducing both costs and risk.
About the Magic Quadrant
Gartner does not endorse any vendor, product or service depicted in its research publications, and does not advise technology users to select only those vendors with the highest ratings. Gartner research publications consist of the opinions of Gartner's research organization and should not be construed as statements of fact. Gartner disclaims all warranties, expressed or implied, with respect to this research, including any warranties of merchantability or fitness for a particular purpose
Guidance Software is recognized worldwide as the industry leader in digital investigative solutions. Its EnCase® Enterprise platform is used by numerous government agencies, more than 65 percent of the Fortune 100, and more than 40 percent of the Fortune 500, to conduct digital investigations of servers, laptops, desktops and mobile devices. Built on the EnCase Enterprise platform are market-leading electronic discovery and cyber security solutions, EnCase eDiscovery, EnCase Cybersecurity, and EnCase Analytics, which empower organizations to respond to litigation discovery requests, perform sensitive data discovery for compliance purposes, conduct speedy and thorough security incident response, and reveal previously hidden advanced persistent threats or malicious insider activity.
[1] Gartner, Inc., "Magic Quadrant for E-Discovery Software," by Debra Logan, Alan Dayley and Sheila Childs, June 10, 2013, page 32
[2] Gartner, Inc., "The State of E-Discovery in 2013 and Beyond," by Debra Logan, Alan Dayley and Sheila Childs, June 7, 2013, page 1