News


< Back
Sarbanes Oxley : e-Learning : Corporate Ethics
Ethics & Compliance Function Identified as the Key Driver of Corporate Principled Performance

May 15, 2014 09:00 AM
More than 100 ethics & compliance leaders convened at annual event for two days of meaningful dialogue and networking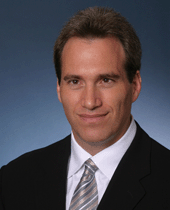 Dov Seidman
Chairman and CEO
LRN


LRN, which helps organizations meet their compliance obligations, shape ethical behavior, and strengthen culture and leadership, polled attendees at its 13th Annual Knowledge Forum. Nearly 45% identify the ethics & compliance function as having the most impact on corporate principled performance.

Held on April 28-29, 2014 at the Grand Hyatt in New York City, LRN's Knowledge Forum brought together ethics & compliance leaders from across the country and around the globe. Each year, LRN's world-class knowledge leaders, solutions experts, and distinguished guest speakers convene at the invite-only event for two days of meaningful dialogue, networking, and an exchange of best practices.

"As companies become more interconnected in a global economy, the ethics & compliance function will continue to have a tremendous influence on the tone, behavior and principled performance within organizations," said Dov Seidman, CEO of LRN. "Those who attend Knowledge Forum learn how to embed values and ethical leadership into their day-to-day business conduct and make culture an intentional business strategy. Each year we are pleased to offer our partner community a forum to reflect on the issues most important to them."

The 13th annual Knowledge Forum was built around an agenda designed to provide the most significant impact for LRN's valued partners. The program included 11 knowledge sessions spanning a wide range of topics across ethics & compliance, culture and corporate governance. With the ultimate intention of providing actionable ideas and tools for its audience, Knowledge Forum focused on topical issues such as the 2013 Bangladesh factory collapse, the emergence of the multinational organization and the lasting impact these situations have on the industry at large.

"The depth of knowledge and experience passed to us from speakers was extremely valuable, said Omar Khoury, Executive Director, Compliance at MGM Resorts International. "The forum also provided valuable ideas on how others in various industries conduct their business/practice."

Robert Talley, President and Corporate Genera l Counsel at Johnson Matthey added, "I missed Knowledge Forum the last few years and realized the value I had lost. [LRN's Knowledge Forum is] a very worthwhile opportunity to 'pause,' share and get insights."

About LRN
Since 1994, LRN has helped over 20 million people at more than 700 companies, worldwide, simultaneously navigate complex legal and regulatory environments and foster ethical cultures. LRN's combination of practical tools, education and strategic advice helps companies translate their values into concrete corporate practices and leadership behaviors that create sustainable competitive advantage. In partnership with LRN, companies need not choose between living principles and maximizing profits, or between enhancing reputation and growing revenue: all are a product of principled performance. As a global company, LRN works with organizations in more than 100 countries, and has offices in major cities around the world including New York, Los Angeles, London, Mumbai and Paris.

Polling Methodology
LRN conducted a series of live online polls in various sessions at its 13thannual Knowledge Forum on April 28-29, 2014 at the Grand Hyatt in New York City. Attendees at Knowledge Forum included more than 100 ethics & compliance leaders. Responses varied for each question issued, ranging from 26-41.