People in The News


< Back
Sarbanes Oxley : Auditing
Crowe Horwath Announces CEO Succession Plan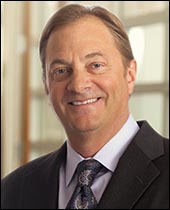 Charles M. Allen
Outgoing CEO
Crowe Horwath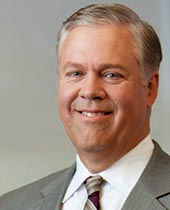 James Powers
Incoming CEO
Crowe Horwath


Crowe Horwath LLP, one of the largest public accounting and consulting firms in the U.S., has announced the appointment of a new CEO. Effective April 1, 2015, James "Jim" Powers, 58, will succeed Charles M. Allen, who is completing his second four-year term as CEO of the firm.

As CEO, Powers will focus on continuing the expansion of the firm's national footprint, service offerings and brand. For more than 36 years, he has provided audit services to publicly and privately owned businesses in a variety of industries, concentrating on client and stakeholder needs, relationships and opportunities. In addition, Powers has extensive experience in all aspects of corporate finance, including mergers and acquisitions, private and public securities offerings and in the areas of strategic planning and business process re-engineering.

Powers is currently the managing partner of the Indianapolis office, chairs the firm retirement plan investment committee and represents the firm globally as its liaison partner to Crowe Horwath International. He is also active in servicing clients. Based in the Indianapolis office, Powers will split his time between Indianapolis and the firm's headquarters in Chicago.

"During my career with Crowe, we've transformed from a tiny firm in northern Indiana to a national firm that's globally branded," said Powers. "We accomplished this by focusing on technical and industry specialization that provides innovative solutions to our clients and by keeping our people highly engaged. I plan to build on these same foundations to continue our success."

Joining the firm's Elkhart, Indiana office in 1978 as a DePauw University campus recruit, Powers was elected partner in 1989. In 2007, he relocated to Indianapolis to assist in the continued development and growth of the Crowe Indianapolis market. Powers has contributed significantly to the firm in many ways, including serving as managing partner of several local offices; chair of the Accounting and Auditing Practice Committee; chair of Standards, Quality and Risk Committee; managing executive of the Audit and Financial Advisory business unit; a member of the firm's Management Committee; and a member of the Crowe Executive Committee, including serving as chair 2012-2013.

The Crowe Executive Committee, which governs the firm, chooses the CEO after an extensive vetting process. "The Executive Committee members feel strongly that Jim is the right person to lead Crowe and continue the firm's success,"
said Mike Percy, committee chair. "As a firm that has a significant portion of our business operated as a regulated profession, we continue to face many changes and believe Jim will lead Crowe to be an even stronger organization."

Allen will continue to serve as CEO until March 31, 2015. Powers will replace Allen as the Crowe representative on the Crowe Horwath International board at that time.

Allen and Powers will work closely together over the coming months to make the transition seamless as the firm continues to execute its strategic plans.

About Crowe Horwath
Crowe Horwath LLP is one of the largest public accounting and consulting firms in the United States. Under its core purpose of "Building Value with Values®," Crowe uses its deep industry expertise to provide audit services to public and private entities while also helping clients reach their goals with tax, advisory, risk and performance services.
Crowe and its subsidiaries have offices coast to coast with more than 3,000 personnel. The firm is recognized by many organizations as one of the country's best places to work. Crowe serves clients worldwide as an independent member of Crowe Horwath International, one of the largest global accounting networks in the world, consisting of more than 150 independent accounting and advisory services firms in more than 100 countries around the world.