You Can Own the Infrastructure of a Country
Philip Lieberman
President
Lieberman Software





In response to ongoing reports from the US Dept. of Homeland Security about hacking of government networks and destructive malware that is threatening US critical infrastructure, cyber security expert Philip Lieberman, president of Lieberman Software said:

SEC Provides Guidance on CyberSecurity Reviews
Elizabeth Ferrell
Partner, Washington, DC
McKenna Long & Aldridge

In an April 15, 2014 Risk Alert, the U.S. Securities and Exchange Commission's Office of Compliance Inspection and Examinations (OCIE) announced that it would conduct examinations of more than 50 registered broker-dealers and registered investment advisers, focusing on areas related to cybersecurity.



Solutions
Scalable E-Discovery Through The Cloud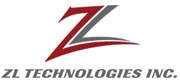 ZL Technologies, the leader in archiving, records management, and e-discovery software for large enterprises, has expanded its flagship product Unified Archive (UA) as a software-as-a-service solution (SaaS) through a close partnership with SunGard Availability Services.

More Solutions > >
Success Story
Banco Volkswagen Adopts SAS Credit Platform

SAS is Bank Volkswagen's new supplier for operations support solutions. Volkswagen Financial Services AG´s Brazilian subsidiary will adopt SAS Real-Time Decision Manager and SAS Enterprise GRC Support in an effort to improve credit policy enforcement, workflow analysis and credit disbursement.

More Success Stories > >