Webinars
ON DEMAND
IMA Internal Controls Series: Risk Assessment

This IMA webinar, sponsored by Workiva, focuses on risk assessment—conceptualizing how it fits into an organization, discussing risk appetite, and understanding implementation factors associated with risk management. 


Helping Auditors Avoid Judgment Tendencies, Traps, and Biases
Cindy Fornelli
Executive Director
Center for Audit Quality





The Center for Audit Quality has issued the Professional Judgment Resource designed to provide auditors with an example of a decision-making process to facilitate important auditing and accounting judgments in a professionally skeptical manner.




Solutions
Scalable E-Discovery Through The Cloud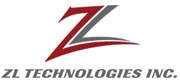 ZL Technologies, the leader in archiving, records management, and e-discovery software for large enterprises, has expanded its flagship product Unified Archive (UA) as a software-as-a-service solution (SaaS) through a close partnership with SunGard Availability Services.

More Solutions > >
Success Story
Food Retailer Eradicates Manual Spreadsheets

Trintech, a leading global provider of integrated software solutions for the Last Mile of Finance, has released this case study illustrating how international food retailer Delhaize Group has implemented its AssureNET GL software for financial process compliance.

More Success Stories > >