Editor's Bookshelf
XBRL for Dummies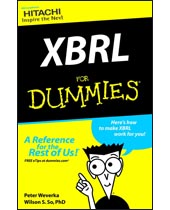 With the recent mandate by the Securities and Exchange Commission regarding the application of XBRL, knowing how to use this business reporting language is now a primary business imperative.
More Bookshelf > >


Now Is the Time for Secure DNS
Arya Barirani
Vice President of Product Marketing
Infoblox





The Domain Name System (DNS) is critical network infrastructure; without DNS the Internet can't function. This universal need for DNS hasn't escaped the notice of cybercriminals, and today DNS attacks are one of the fastest-growing threat vectors.




Solutions
Scalable E-Discovery Through The Cloud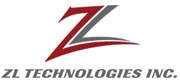 ZL Technologies, the leader in archiving, records management, and e-discovery software for large enterprises, has expanded its flagship product Unified Archive (UA) as a software-as-a-service solution (SaaS) through a close partnership with SunGard Availability Services.

More Solutions > >
Success Story
Banco Volkswagen Adopts SAS Credit Platform

SAS is Bank Volkswagen's new supplier for operations support solutions. Volkswagen Financial Services AG´s Brazilian subsidiary will adopt SAS Real-Time Decision Manager and SAS Enterprise GRC Support in an effort to improve credit policy enforcement, workflow analysis and credit disbursement.

More Success Stories > >