Editor's Bookshelf
XBRL for Dummies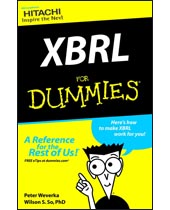 With the recent mandate by the Securities and Exchange Commission regarding the application of XBRL, knowing how to use this business reporting language is now a primary business imperative.
More Bookshelf > >


Exploring Strong Investor Confidence in U.S. Stock Exchanges
Cindy Fornelli
Executive Director
Center for Audit Quality





According to a new "pulse poll " from the Center for Audit Quality (CAQ), data security, regulatory oversight, and longevity are the most important factors behind rising investor confidence levels in U.S. stock exchanges.

Rights Structure as a Living Entity
Dean Wiech
Managing Director
Tools4ever

Many organizations are seeing that some degree of contamination creeps into the rights structure of their file system, possibly because of technical contamination resulting from changes in the server on which the system runs (switching from Novell to NT4 then to Windows 2003 and on to Windows 2008, etc.), or it could also be the result of changes in the organization when IT services are centralized or departments merge.

People in the News
Eric Berman Joins Venable in Washington

Eric Berman
Counsel
Venable
Mr. Berman has handled all areas of antitrust issues, including representing companies before the FTC and the DOJ's Antitrust Division in merger reviews and counseling companies and associations on antitrust compliance issues.

More People in the News > >


Solutions
Scalable E-Discovery Through The Cloud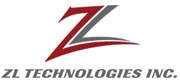 ZL Technologies, the leader in archiving, records management, and e-discovery software for large enterprises, has expanded its flagship product Unified Archive (UA) as a software-as-a-service solution (SaaS) through a close partnership with SunGard Availability Services.

More Solutions > >
Success Story
Food Retailer Eradicates Manual Spreadsheets

Trintech, a leading global provider of integrated software solutions for the Last Mile of Finance, has released this case study illustrating how international food retailer Delhaize Group has implemented its AssureNET GL software for financial process compliance.

More Success Stories > >