Stem the Onslaught of System Wide Attacks
Mark Bower
Vice President of Product Management
Voltage Security





"By introducing this service, American Express confirms that contemporary data-centric security approaches are necessary to stem the onslaught of system-wide attacks..."

Whistleblower to Receive Over $17 Million
Tiffany Robertson

WeComply

Omnicare Inc. has entered into an agreement with the Department of Justice (DOJ) to pay more than $124 million to resolve alleged violations of the federal Anti-Kickback Statute (AKS).



Solutions
Scalable E-Discovery Through The Cloud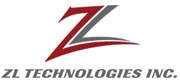 ZL Technologies, the leader in archiving, records management, and e-discovery software for large enterprises, has expanded its flagship product Unified Archive (UA) as a software-as-a-service solution (SaaS) through a close partnership with SunGard Availability Services.

More Solutions > >
Success Story
Food Retailer Eradicates Manual Spreadsheets

Trintech, a leading global provider of integrated software solutions for the Last Mile of Finance, has released this case study illustrating how international food retailer Delhaize Group has implemented its AssureNET GL software for financial process compliance.

More Success Stories > >