Editor's Bookshelf
XBRL for Dummies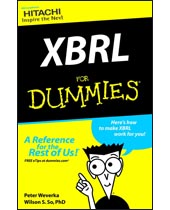 With the recent mandate by the Securities and Exchange Commission regarding the application of XBRL, knowing how to use this business reporting language is now a primary business imperative.
More Bookshelf > >


Survey: Companies Unprepared For Cyber Attacks
Cal Slemp
Managing Director
Protiviti





Despite broad recognition that cyber threats are more prevalent than ever before, a large number of companies are not adequately prepared to respond to a data breach or IT security crisis, according to findings from the 2013 IT Security and Privacy Survey by global consulting firm Protiviti.

The Magnitude of Application Control in Your S-OX Strategy
Jeremy Moskowitz
Founder
PolicyPak Software

Let's start with the bad news (that you already know and have to deal with every day). To pass a Sarbanes-Oxley (SOX) audit, your company is compelled to implement security best practices for systems.

People in the News
Hirth Named Chairman of COSO

Robert Hirth
Chairman
COSO
COSO – an organization providing thought leadership and guidance on internal control, enterprise risk management, and fraud deterrence – has named Robert B. Hirth Jr. as its new Chairman.

More People in the News > >


Solutions
Scalable E-Discovery Through The Cloud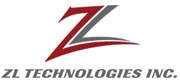 ZL Technologies, the leader in archiving, records management, and e-discovery software for large enterprises, has expanded its flagship product Unified Archive (UA) as a software-as-a-service solution (SaaS) through a close partnership with SunGard Availability Services.

More Solutions > >
Success Story
Food Retailer Eradicates Manual Spreadsheets

Trintech, a leading global provider of integrated software solutions for the Last Mile of Finance, has released this case study illustrating how international food retailer Delhaize Group has implemented its AssureNET GL software for financial process compliance.