Stem the Onslaught of System Wide Attacks
Mark Bower
Vice President of Product Management
Voltage Security





"By introducing this service, American Express confirms that contemporary data-centric security approaches are necessary to stem the onslaught of system-wide attacks..."

Whistleblower to Receive Over $17 Million
Tiffany Robertson

WeComply

Omnicare Inc. has entered into an agreement with the Department of Justice (DOJ) to pay more than $124 million to resolve alleged violations of the federal Anti-Kickback Statute (AKS).



Solutions
Scalable E-Discovery Through The Cloud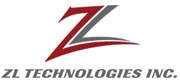 ZL Technologies, the leader in archiving, records management, and e-discovery software for large enterprises, has expanded its flagship product Unified Archive (UA) as a software-as-a-service solution (SaaS) through a close partnership with SunGard Availability Services.

More Solutions > >
Success Story
Banco Volkswagen Adopts SAS Credit Platform

SAS is Bank Volkswagen's new supplier for operations support solutions. Volkswagen Financial Services AG´s Brazilian subsidiary will adopt SAS Real-Time Decision Manager and SAS Enterprise GRC Support in an effort to improve credit policy enforcement, workflow analysis and credit disbursement.

More Success Stories > >