Webinars
ON DEMAND
IMA Internal Controls Series: Risk Assessment

This IMA webinar, sponsored by Workiva, focuses on risk assessment—conceptualizing how it fits into an organization, discussing risk appetite, and understanding implementation factors associated with risk management. 
Editor's Bookshelf
XBRL for Dummies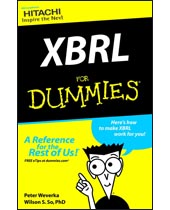 With the recent mandate by the Securities and Exchange Commission regarding the application of XBRL, knowing how to use this business reporting language is now a primary business imperative.
More Bookshelf > >


BlackLine Recognized in Enhanced Finance
Therese Tucker
CEO
BlackLine Systems





BlackLine has been recognized as a Sample Vendor for Enhanced Finance Controls and Automation Software a renamed category formerly called Close/Reconciliation Management by global technology industry research leader Gartner.

SEC Provides Guidance on CyberSecurity Reviews
Elizabeth Ferrell
Partner, Washington, DC
McKenna Long & Aldridge

In an April 15, 2014 Risk Alert, the U.S. Securities and Exchange Commission's Office of Compliance Inspection and Examinations (OCIE) announced that it would conduct examinations of more than 50 registered broker-dealers and registered investment advisers, focusing on areas related to cybersecurity.

People in the News
Andrew Serwin Joins Board of National Cyber-Forensics and Training Alliance

Andrew Serwin
Global Privacy and Data Security Practice Group Partner
Morrison & Foerster
Morrison & Foerster Global Privacy and Data Security partner Andrew Serwin has been named to the board of directors of the National Cyber-Forensics and Training Alliance, a U.S.-based organization that works with government, private industry, academia, and law enforcement to study, counteract, and prevent cybercrime.

More People in the News > >


Success Story
Banco Volkswagen Adopts SAS Credit Platform

SAS is Bank Volkswagen's new supplier for operations support solutions. Volkswagen Financial Services AG´s Brazilian subsidiary will adopt SAS Real-Time Decision Manager and SAS Enterprise GRC Support in an effort to improve credit policy enforcement, workflow analysis and credit disbursement.

More Success Stories > >