Editor's Bookshelf
XBRL for Dummies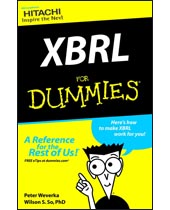 With the recent mandate by the Securities and Exchange Commission regarding the application of XBRL, knowing how to use this business reporting language is now a primary business imperative.
More Bookshelf > >


Guidance Software Recognized as a Leader for E-Discovery Software
Victor Limongelli
President and CEO
Guidance Software





Guidance Software, Inc. (NASDAQ: GUID), the World Leader in Digital Investigations™, has been named a "leader" in Gartner Inc.'s Magic Quadrant for e-discovery software, in its third annual industry report.

How to Invest in Technology that Drives Innovation
Louis Takacs
Strategic Director, Products and Services
ComSci

For any business to be successful, it needs to be built upon a solid technological foundation with tools and processes that enable employees to communicate and perform their jobs effectively.



Solutions
Scalable E-Discovery Through The Cloud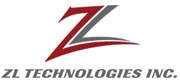 ZL Technologies, the leader in archiving, records management, and e-discovery software for large enterprises, has expanded its flagship product Unified Archive (UA) as a software-as-a-service solution (SaaS) through a close partnership with SunGard Availability Services.

More Solutions > >
Success Story
Food Retailer Eradicates Manual Spreadsheets

Trintech, a leading global provider of integrated software solutions for the Last Mile of Finance, has released this case study illustrating how international food retailer Delhaize Group has implemented its AssureNET GL software for financial process compliance.