Editor's Bookshelf
XBRL for Dummies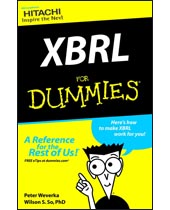 With the recent mandate by the Securities and Exchange Commission regarding the application of XBRL, knowing how to use this business reporting language is now a primary business imperative.
More Bookshelf > >


Internal Audit Case Study Competition
Cindy Fornelli
Executive Director
Center for Audit Quality





The Center for Audit Quality (CAQ) applauds the winners of the Internal Audit Case Study Competition, held at the Los Angeles Athletic Club on October 23, 2014.

SEC Provides Guidance on CyberSecurity Reviews
Elizabeth Ferrell
Partner, Washington, DC
McKenna Long & Aldridge

In an April 15, 2014 Risk Alert, the U.S. Securities and Exchange Commission's Office of Compliance Inspection and Examinations (OCIE) announced that it would conduct examinations of more than 50 registered broker-dealers and registered investment advisers, focusing on areas related to cybersecurity.



Success Story
Food Retailer Eradicates Manual Spreadsheets

Trintech, a leading global provider of integrated software solutions for the Last Mile of Finance, has released this case study illustrating how international food retailer Delhaize Group has implemented its AssureNET GL software for financial process compliance.

More Success Stories > >