SIEM Solutions Don't Reduce Security Incidents
Michael Fimin
CEO
Netwrix Corporation





In a survey of 800 IT professionals working for companies of all sizes involved in more than 30 industries, 74% of IT professionals who have deployed a SIEM (security information and event management) solution admitted that it didn't significantly reduced security incidents.

SEC Provides Guidance on CyberSecurity Reviews
Elizabeth Ferrell
Partner, Washington, DC
McKenna Long & Aldridge

In an April 15, 2014 Risk Alert, the U.S. Securities and Exchange Commission's Office of Compliance Inspection and Examinations (OCIE) announced that it would conduct examinations of more than 50 registered broker-dealers and registered investment advisers, focusing on areas related to cybersecurity.

People in the News
Eric Berman Joins Venable in Washington

Eric Berman
Counsel
Venable
Mr. Berman has handled all areas of antitrust issues, including representing companies before the FTC and the DOJ's Antitrust Division in merger reviews and counseling companies and associations on antitrust compliance issues.

More People in the News > >


Solutions
Scalable E-Discovery Through The Cloud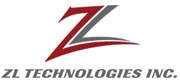 ZL Technologies, the leader in archiving, records management, and e-discovery software for large enterprises, has expanded its flagship product Unified Archive (UA) as a software-as-a-service solution (SaaS) through a close partnership with SunGard Availability Services.

More Solutions > >
Success Story
Food Retailer Eradicates Manual Spreadsheets

Trintech, a leading global provider of integrated software solutions for the Last Mile of Finance, has released this case study illustrating how international food retailer Delhaize Group has implemented its AssureNET GL software for financial process compliance.

More Success Stories > >