Webinars
ON DEMAND
IMA Internal Controls Series: Risk Assessment

This IMA webinar, sponsored by Workiva, focuses on risk assessment—conceptualizing how it fits into an organization, discussing risk appetite, and understanding implementation factors associated with risk management. 
Editor's Bookshelf
XBRL for Dummies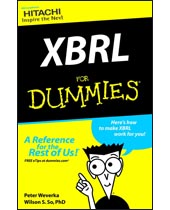 With the recent mandate by the Securities and Exchange Commission regarding the application of XBRL, knowing how to use this business reporting language is now a primary business imperative.
More Bookshelf > >


Rapid Data Extraction in the Field





MSAB, a leader in forensic technology for mobile examination and pioneer of XRY has announced the release of its Tablet technology, a ruggedized, portable digital forensics tool ideal for real time evidence gathering in the field.

How CIOs Can Drive Innovation
Christian Hagen
Partner, Strategic Information Technology
A.T. Kearney

Our most recent research on IT innovation yielded some telling results. On average, a scant 14 percent of IT budgets were earmarked for innovation, and only 23 percent of organizations in our study report very positive results from their IT innovation efforts.



Success Story
Food Retailer Eradicates Manual Spreadsheets

Trintech, a leading global provider of integrated software solutions for the Last Mile of Finance, has released this case study illustrating how international food retailer Delhaize Group has implemented its AssureNET GL software for financial process compliance.

More Success Stories > >