Digital Forensics Takes The Next Step
Glenn Hickok
President, U.S. Division
Micro Systemation





MSAB, the mobile leader in forensic technology for mobile examination and pioneer of XRY has announced the release of the latest version of its internationally recognized XRY platform.

Five Steps to Fighting Fraud with Professional Skepticism
Jonathan Marks
Partner
Crowe Horwath

Deterring and detecting fraud within an organization is the responsibility of several groups: financial executives, boards of directors, audit committees, internal auditors and external auditors.



Solutions
Scalable E-Discovery Through The Cloud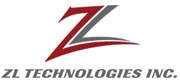 ZL Technologies, the leader in archiving, records management, and e-discovery software for large enterprises, has expanded its flagship product Unified Archive (UA) as a software-as-a-service solution (SaaS) through a close partnership with SunGard Availability Services.

More Solutions > >
Success Story
Food Retailer Eradicates Manual Spreadsheets

Trintech, a leading global provider of integrated software solutions for the Last Mile of Finance, has released this case study illustrating how international food retailer Delhaize Group has implemented its AssureNET GL software for financial process compliance.

More Success Stories > >