Editor's Bookshelf
XBRL for Dummies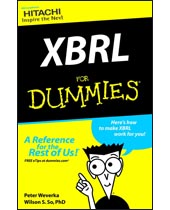 With the recent mandate by the Securities and Exchange Commission regarding the application of XBRL, knowing how to use this business reporting language is now a primary business imperative.
More Bookshelf > >


Enhanced Finance Controls
Therese Tucker
CEO
BlackLine Systems





BlackLine has been listed by Gartner as a 'Best-of-Breed' provider for Enhanced Finance Controls and Automation (EFCA) Software – a renamed category formerly called Close/Reconciliation Management by the global technology industry research leader.




Success Story
Food Retailer Eradicates Manual Spreadsheets

Trintech, a leading global provider of integrated software solutions for the Last Mile of Finance, has released this case study illustrating how international food retailer Delhaize Group has implemented its AssureNET GL software for financial process compliance.

More Success Stories > >