Conference
ISACA INSIGHTS 2013

ISACA INSIGHTS 2013 is a leadership forum for business and IT professionals.
Editor's Bookshelf
XBRL for Dummies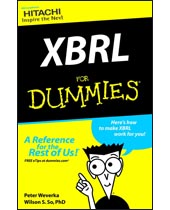 With the recent mandate by the Securities and Exchange Commission regarding the application of XBRL, knowing how to use this business reporting language is now a primary business imperative.
More Bookshelf > >


Role of External Auditor Examined in New Report
Cindy Fornelli
Executive Director
Center for Audit Quality





A new research report examines auditor involvement in fraudulent financial reporting cases cited in U.S. Securities and Exchange Commission (SEC) enforcement actions issued from 1998-2010.

An Innovative Financial Solution to Your Growing Legal Costs
Miriam Connole
Chief Financial Officer
Burford Capital

A good CFO takes enormous satisfaction in controlling costs. And in recent years, many CFOs have been given broad license to keep costs down – or at the very least – to keep costs flat.



Solutions
Scalable E-Discovery Through The Cloud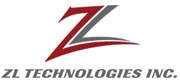 ZL Technologies, the leader in archiving, records management, and e-discovery software for large enterprises, has expanded its flagship product Unified Archive (UA) as a software-as-a-service solution (SaaS) through a close partnership with SunGard Availability Services.

More Solutions > >
Success Story
Food Retailer Eradicates Manual Spreadsheets

Trintech, a leading global provider of integrated software solutions for the Last Mile of Finance, has released this case study illustrating how international food retailer Delhaize Group has implemented its AssureNET GL software for financial process compliance.