Webinars
ON DEMAND
IMA Internal Controls Series: Risk Assessment

This IMA webinar, sponsored by Workiva, focuses on risk assessment—conceptualizing how it fits into an organization, discussing risk appetite, and understanding implementation factors associated with risk management. 


Enhance Security in Virtualized Cloud Environments
Eric Chiu
Founder & President
HyTrust





HyTrust Inc., the Cloud Security Automation Company, has announced that, building on technologies from Intel Corporation, it has developed powerful new capabilities to secure applications and data in virtualized data centers and the cloud.




Solutions
Scalable E-Discovery Through The Cloud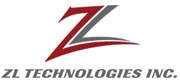 ZL Technologies, the leader in archiving, records management, and e-discovery software for large enterprises, has expanded its flagship product Unified Archive (UA) as a software-as-a-service solution (SaaS) through a close partnership with SunGard Availability Services.

More Solutions > >
Success Story
Banco Volkswagen Adopts SAS Credit Platform

SAS is Bank Volkswagen's new supplier for operations support solutions. Volkswagen Financial Services AG´s Brazilian subsidiary will adopt SAS Real-Time Decision Manager and SAS Enterprise GRC Support in an effort to improve credit policy enforcement, workflow analysis and credit disbursement.

More Success Stories > >