Now Is the Time for Secure DNS
Arya Barirani
Vice President of Product Marketing
Infoblox





The Domain Name System (DNS) is critical network infrastructure; without DNS the Internet can't function. This universal need for DNS hasn't escaped the notice of cybercriminals, and today DNS attacks are one of the fastest-growing threat vectors.

How CIOs Can Drive Innovation
Christian Hagen
Partner, Strategic Information Technology
A.T. Kearney

Our most recent research on IT innovation yielded some telling results. On average, a scant 14 percent of IT budgets were earmarked for innovation, and only 23 percent of organizations in our study report very positive results from their IT innovation efforts.



Solutions
Scalable E-Discovery Through The Cloud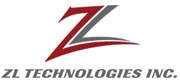 ZL Technologies, the leader in archiving, records management, and e-discovery software for large enterprises, has expanded its flagship product Unified Archive (UA) as a software-as-a-service solution (SaaS) through a close partnership with SunGard Availability Services.

More Solutions > >
Success Story
Food Retailer Eradicates Manual Spreadsheets

Trintech, a leading global provider of integrated software solutions for the Last Mile of Finance, has released this case study illustrating how international food retailer Delhaize Group has implemented its AssureNET GL software for financial process compliance.

More Success Stories > >