Now Is the Time for Secure DNS
Arya Barirani
Vice President of Product Marketing
Infoblox





The Domain Name System (DNS) is critical network infrastructure; without DNS the Internet can't function. This universal need for DNS hasn't escaped the notice of cybercriminals, and today DNS attacks are one of the fastest-growing threat vectors.

Whistleblower to Receive Over $17 Million
Tiffany Robertson

WeComply

Omnicare Inc. has entered into an agreement with the Department of Justice (DOJ) to pay more than $124 million to resolve alleged violations of the federal Anti-Kickback Statute (AKS).

People in the News
Eric Berman Joins Venable in Washington

Eric Berman
Counsel
Venable
Mr. Berman has handled all areas of antitrust issues, including representing companies before the FTC and the DOJ's Antitrust Division in merger reviews and counseling companies and associations on antitrust compliance issues.

More People in the News > >


Solutions
Scalable E-Discovery Through The Cloud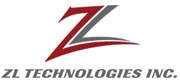 ZL Technologies, the leader in archiving, records management, and e-discovery software for large enterprises, has expanded its flagship product Unified Archive (UA) as a software-as-a-service solution (SaaS) through a close partnership with SunGard Availability Services.

More Solutions > >
Success Story
Banco Volkswagen Adopts SAS Credit Platform

SAS is Bank Volkswagen's new supplier for operations support solutions. Volkswagen Financial Services AG´s Brazilian subsidiary will adopt SAS Real-Time Decision Manager and SAS Enterprise GRC Support in an effort to improve credit policy enforcement, workflow analysis and credit disbursement.

More Success Stories > >