Exploring Strong Investor Confidence in U.S. Stock Exchanges
Cindy Fornelli
Executive Director
Center for Audit Quality





According to a new "pulse poll " from the Center for Audit Quality (CAQ), data security, regulatory oversight, and longevity are the most important factors behind rising investor confidence levels in U.S. stock exchanges.

SEC Conflict Minerals Rule Conjures Up Controversy
Jon D. Sohn
Counsel, Washington
McKenna Long & Aldridge

The SEC's Conflict Minerals Rule, Exchange Act Rule 13p-1 and Form SD, which was adopted under the Dodd-Frank Wall Street Reform and Consumer Protection Act, has been controversial throughout its short history due to questions of business materiality and the costly due diligence requirements of the rule itself.

People in the News
Andrew Serwin Joins Board of National Cyber-Forensics and Training Alliance

Andrew Serwin
Global Privacy and Data Security Practice Group Partner
Morrison & Foerster
Morrison & Foerster Global Privacy and Data Security partner Andrew Serwin has been named to the board of directors of the National Cyber-Forensics and Training Alliance, a U.S.-based organization that works with government, private industry, academia, and law enforcement to study, counteract, and prevent cybercrime.

More People in the News > >


Solutions
Scalable E-Discovery Through The Cloud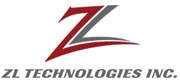 ZL Technologies, the leader in archiving, records management, and e-discovery software for large enterprises, has expanded its flagship product Unified Archive (UA) as a software-as-a-service solution (SaaS) through a close partnership with SunGard Availability Services.

More Solutions > >
Success Story
Food Retailer Eradicates Manual Spreadsheets

Trintech, a leading global provider of integrated software solutions for the Last Mile of Finance, has released this case study illustrating how international food retailer Delhaize Group has implemented its AssureNET GL software for financial process compliance.

More Success Stories > >